Post
Today was our elementary school's annual Fall Festival, and the event was a complete blast as usual.  Think bouncy houses, a chili cook-off, pie baking contest, face painting, book and pumpkin sales, fair food and good old fashioned fun.
Our family was asked to contribute to the bake sale portion of the fundraiser, so here's what we brought along just to add something different to the mix:
Our Healthy Halloween stand-by, Clementine Jack-O-Lanterns: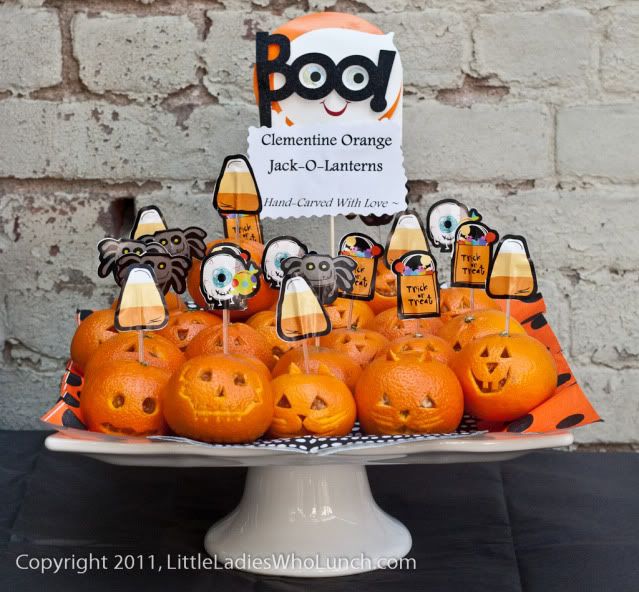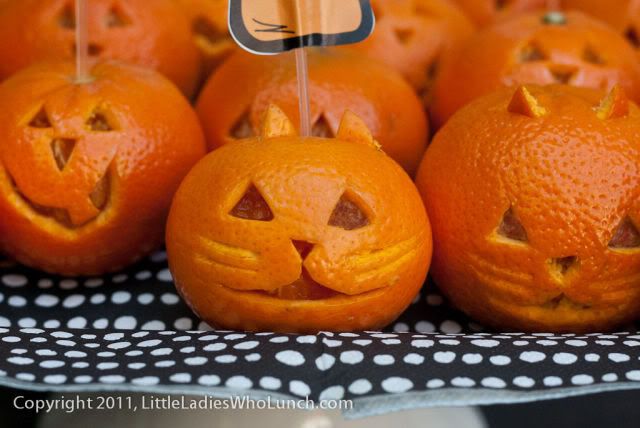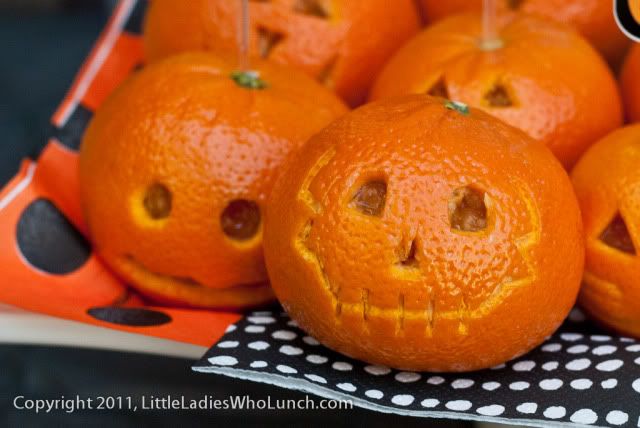 …and Three-Bite Caramel Apples made from petite and utterly adorable Lady Apples.  The instructions can be found HERE.  Note:  We tweaked the recipe to use local cream and honey, and added a drizzle of dark Scharffen Berger dark chocolate.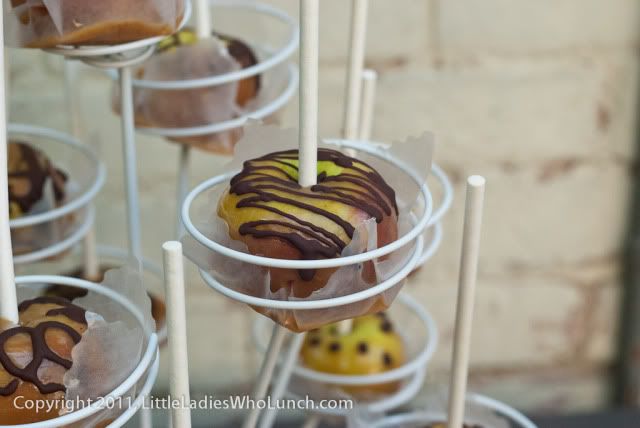 I'm happy to report that both of these darling donations were a big hit!