Post

100% grass-fed ground beef, raised at Bobolink Dairy and Bakehouse

Baked organic yams (raw vegetable tray in background):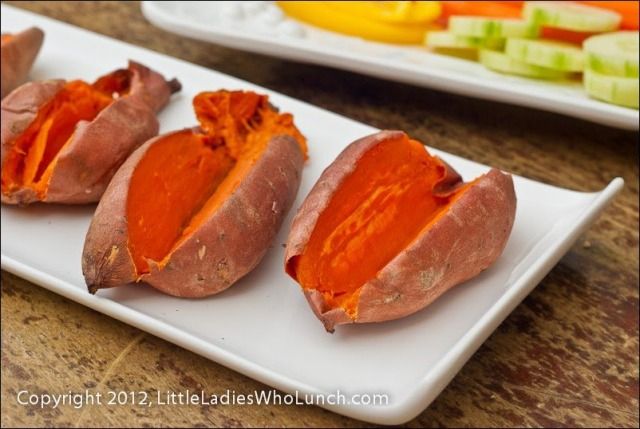 The Jamie Oliver Foundation recently announced a "global day of action to inspire, educate, and empower people everywhere to stand up for real food." According to the Food Revolution Day website:
Food Revolution Day on May 19 is a chance for people who love food to come together to share information, talents and resources; to pass on their knowledge and highlight the world's food issues. All around the globe, people will work together to make a difference. Food Revolution Day is about connecting with your community through events at schools, restaurants, local businesses, dinner parties and farmers' markets. We want to inspire change in people's food habits and to promote the mission for better food and education for everyone.
So what does Little Ladies Who Lunch (The Food Revolution's Blog of the Month!) have planned? 
We're aiming to host a dinner party at our home featuring fresh, wholesome foods similar to the meal we've featured in today's post (all treasures from our recent Spring Break trip to Pennsylvania and New Jersey after visiting local farms and markets). 
(left to right from Bobolink Dairy & Bakehouse) Taleggio (imported from Italy via the farm); house-made cranberry walnut loaf; pastured duck salami; house-made cave-aged cheddar with a patina rind made from grass-fed raw milk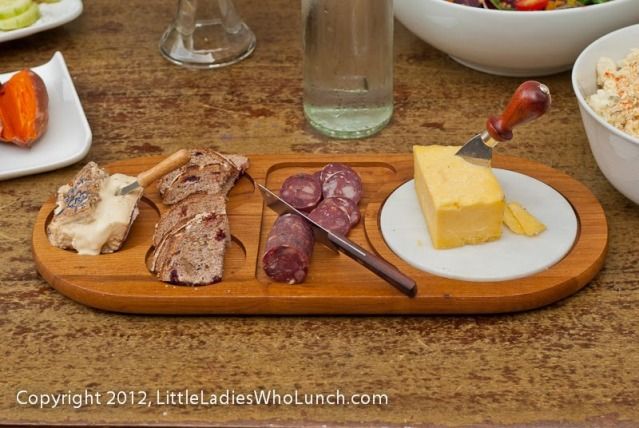 We will also encourage readers and fellow bloggers to stop by our Facebook page and share photographs of their culinary adventures, recipes, how-to suggestions – anything that will help us exchange ideas on how to eat in a healthier manner.
Lastly, our May 19th blog post will be teeming with links to some of our favorite sites and images that keep us inspired and we hope will do the same for others.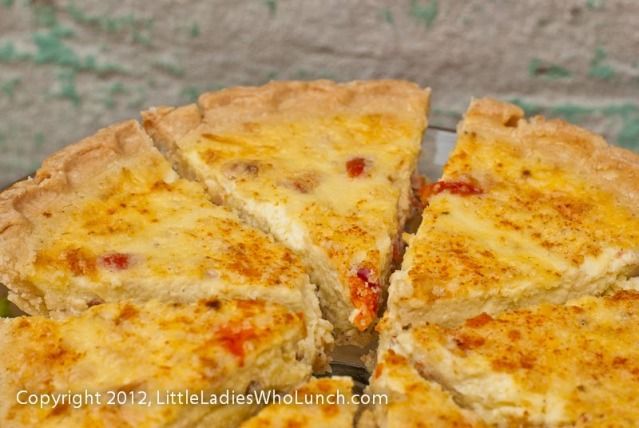 Homemade quiche (local Hudson Valley organic cream, local pastured eggs, cave-aged Gruyere, ramps, organic tomatoes and diced crispy humanely-raised prosciutto)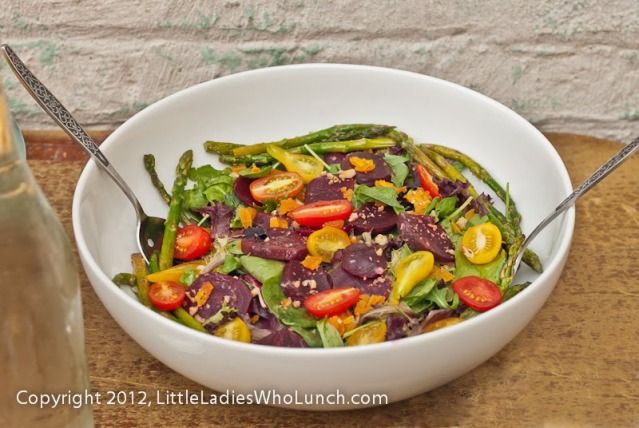 Field salad with lightly sauteed asparagus, organic heirloom tomatoes, crushed walnuts, diced dried apricots and baby beets with a handmade balsamic vinaigrette
Please join us! For more on Food Revolution Day and how you can get involved, click here.