Post
Last night's make-your-own fajita spread (which is also today's bento courtesy of leftovers) featured grilled free-range chicken breast, whole wheat tortillas, caramelized onions, orange and red raw peppers, fresh cilantro, hand shredded extra sharp cheddar cheese, sliced tomatoes, corn and black bean salad, salsa, organic sour cream and homemade guacamole.  
The kids, who are typically water drinkers, celebrated our first outdoor dinner of the season with freshly squeezed lemonade.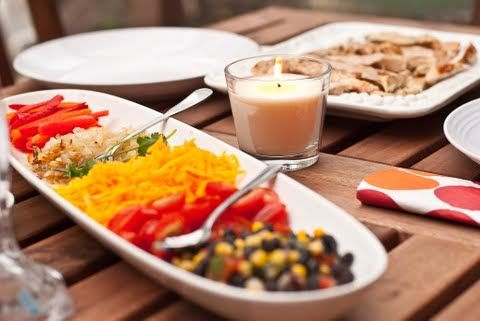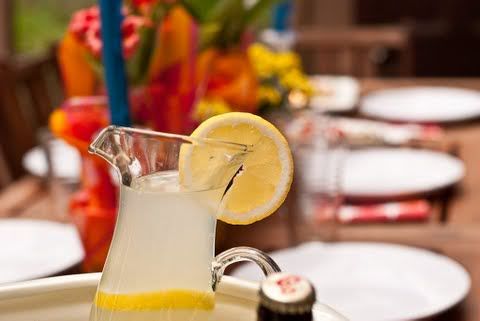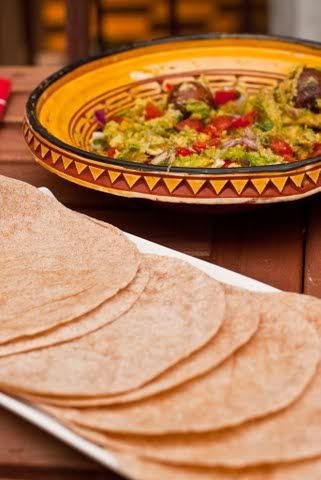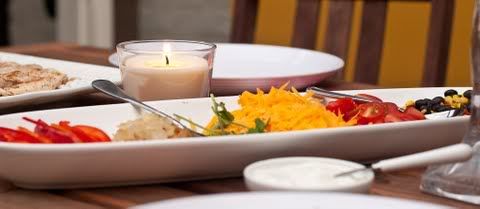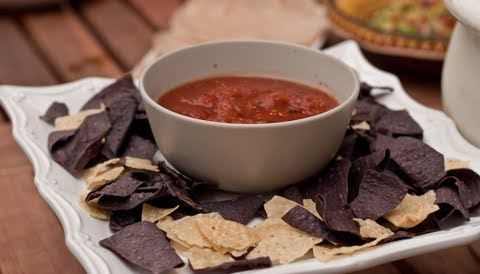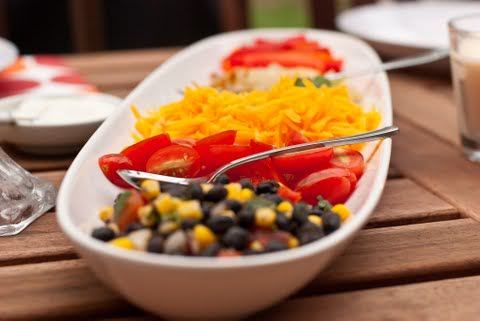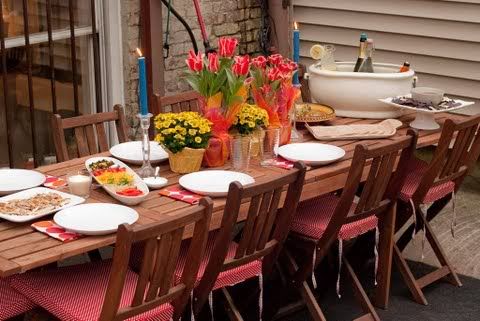 Special thanks to my youngest stepson (11) for being my sous chef.  He did a terrific job helping me prepare the meal, and it was nice to hear him note how beautiful nature's colors are while he washed the vegetables, helped to cut them and later plated the food. 
Any time our children help out in the kitchen I get the impression that they feel a strong sense of accomplishment having contributed to the family meal.
To read about the benefits of cooking with kids, click here.
And on a final note, it'll be a perfectly successful meal even if all your kids choose to roll in the whole wheat tortilla are the chicken and cheese.  The vegetables will follow over time.  What's important is that the vegetables are there when the big day comes, and that they're visible on the table at meal time and the adults are leading by example.  I cannot tell you how much progress we've seen in our home over the past 8 - 9 months with all 4 children.  It makes me giddy!  We have vegetable lovers!