Post
Whole wheat pizza dough baked with a brush of fresh tomato sauce and olive oil, then topped with a cold salad of diced tomatoes, chopped lettuce, fresh basil and sweet onions tossed in a light (non-overpowering) and slightly sweet vinaigrette dressing.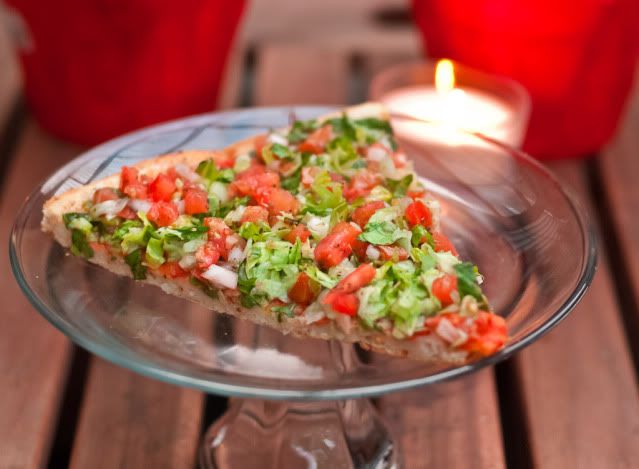 Full disclosure:   Only 2 of our 4 children love this pizza, but I'm convinced it's only because the 2 who aren't wild about it refuse to try it. 
I know it's a bit unconventional, but trust me — it's mouthwateringly delicious. 
Give it a try yourself atop a home-baked pizza crust, or if you're in Brooklyn stop by Smiling Pizza on 7th Avenue and 9th Street (our inspiration for this meal)! 
syntheticpoetics likes this
menarquia likes this
littleladieswholunch posted this