Post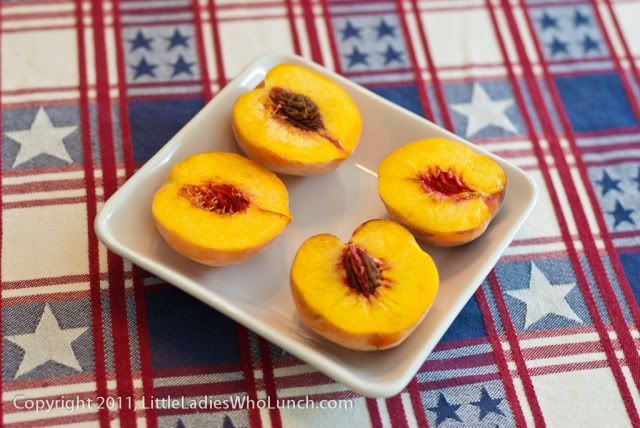 Brace yourselves for a series of peach posts, as we're back from the South with more Georgia peaches than you can shake a stick at (although we left our favorite Georgia peach — our guest blogger Tiffany Ard — behind so she can keep on nerding it up without the distractions of New York City).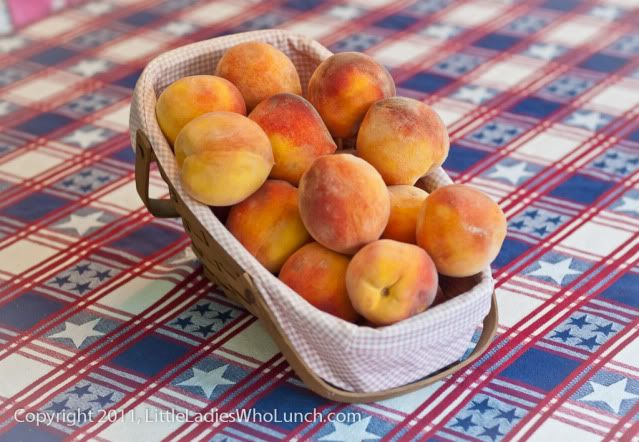 The possibilities are endless in both the sweet and savory categories, and we hand-selected the best of the best, so bear with us as we obsess a little.
First up, Cousin Doug's Georgia Peach Vegan Soft-Serve, inspired by a recipe in the book Lick It! Easy, Dairy-Free Recipes by Cathe Olson.
Cousin Doug has been dairy-free for many years now, so he is our go-to guy when my lactose intolerant husband is craving ice cream.  When we showed up on his doorstep it was a no-brainer to request peach soft-serve (simply freeze longer to get a scoopable consistency).
You will need:
4 cups of peaches (2 cups roughly sliced and 2 cups diced)
1/4 cup of filtered water
14 ounces of coconut milk
1/2 cup of granulated sugar or agave syrup (note:  1/3 cup would be perfect and that is what we'll use next time)
1 teaspoon of vanilla extract
Bring peaches and water to a boil on medium-low heat.  Reduce heat to low, cover and simmer 5 to 8 minutes until peaches soften.  Cooking the peaches intensifies the flavor and makes the peaches very easy to peel.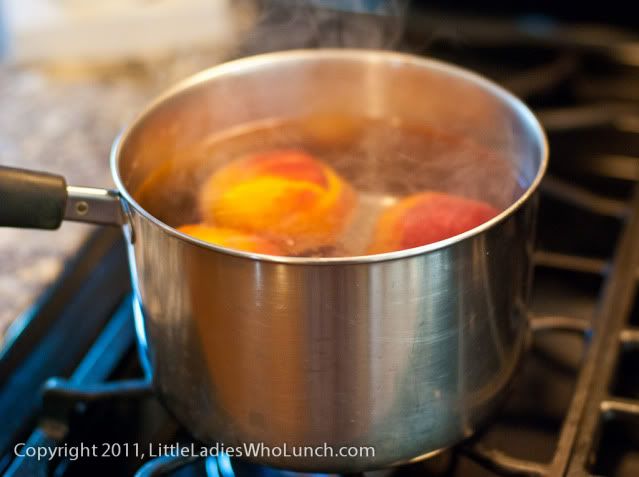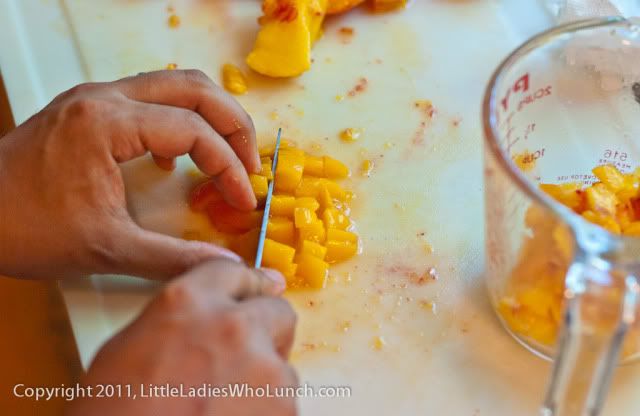 Combine the coconut milk, sugar and vanilla extract in a blender.
Pour in the 2 cups of roughly sliced peaches and process until smooth.  Add 2 cups of diced peaches for texture.
Cover and chill in the refrigerator for at least 3 hours.  Then freeze in an ice-cream maker according to manufacturer's directions.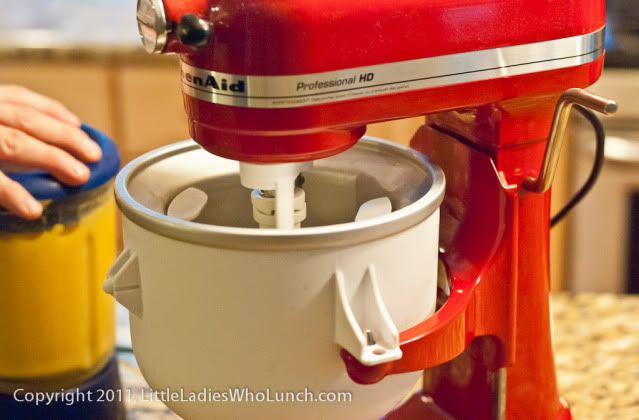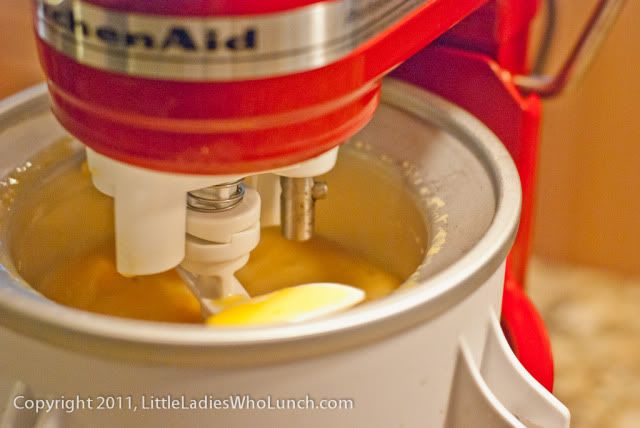 The photo unfortunately doesn't capture the flavor, but honest to goodness this was the best peach ice cream we've ever had (and yes, we are including full-on rich dairy ice cream in this statement).
Stay tuned for more peach goodness.  Oh, and of course we'll be pairing peaches with Georgia pecans!