Post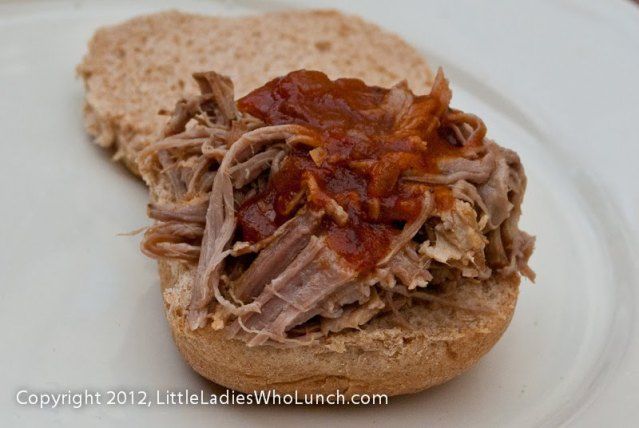 Pulled pork with Piedmont sauce (a classic vinegar-based Carolina-style sauce) on a whole wheat slider bun.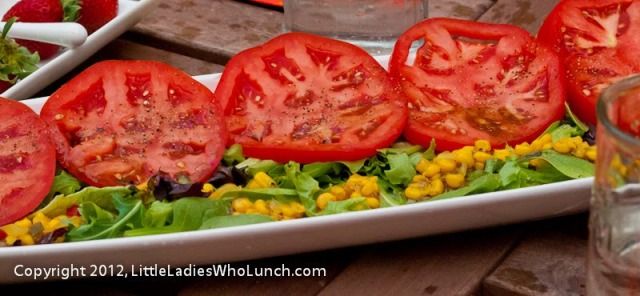 Beef steak tomatoes drizzled with balsamic dressing, spring lettuce mix, vidalia onions, sweet corn relish
Sauteed asparagus with salt and pepper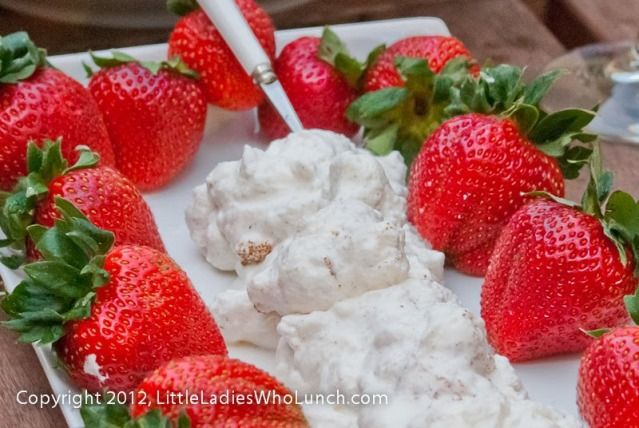 Organic strawberries with cardamom cinnamon whipped cream
There are many ways to make pulled pork, but the recipe we used to make this Easy & Delicious Slow Cooker Pulled Pork is here.  We specifically went with a recipe that did not use BBQ sauce from the get-go (and that each family member could choose to add later) because the kids aren't huge fans. Good move.  :0)
 Piedmont Sauce
1/2 cup apple cider vinegar 
2 cups ketchup 
1 tablespoon sugar 
1 teaspoon salt 
1/8 teaspoon red pepper flakes
1 tsp celery seed
2 Tbsp Worcestershire sauce
juice from 1/2 lemon
1 tsp dry mustard
1 shot of bourbon
1/2 cup pulled pork drippings
1/2 cup pureed tomato
1/4 cup finely chopped sauteed onion
Bring to a boil and then simmer for at least 15 minutes.  
This was the perfect Sunday dinner for us, as once the pork was in the slow cooker we could go about our business and enjoy the day.